By Billy Pierre, Staff Writer
For those who know me, there is no doubt that my favorite sport is football. As a child, I played with my friends from the neighborhood. Even today, I play whenever the opportunity arises. Football is known as the most popular sport in the world. However, many often wonder why players earn so much money. On this matter, I will not attempt to justify one point of view over another. Instead, I intend to put the spotlight on a very talented young person and especially what he does with his money. I'll give you a clue: he takes care of an entire village with what he earns.
I am talking about Sadio Mané. For many of you, this name means absolutely nothing. For others, he is the second-best scorer of the English club Liverpool. Perhaps some of you have heard his name recently as he is among the nominees to receive the 2019 Fifa Ballon d'Or. Will he win it? Even if not, he will have been deserving of it. We just have to wait. While there is no doubt about the 27-year-old's immense talent, his heart is even bigger. Indeed, he made it his mission to develop the village in which he grew up.
Sadio Mané was born on April 10, 1992, in Sédhiou, Senegal. He grew up in a low-income family within the village known as Bambali. In a report published by the BBC, one of his former teachers said that he often left classes to go and practice football, one of the sacrifices that allowed him to wear the number 10 jersey for Liverpool, the most recent winner of the Champions League.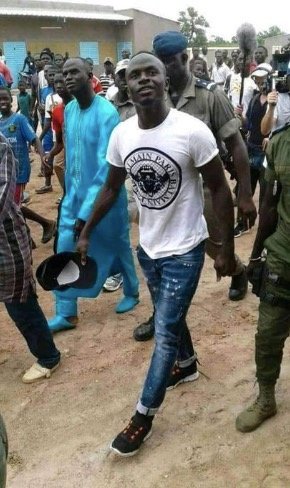 The young African has a salary of around 5.2 million English pounds, an equivalent of roughly 6.8 million USD (but that could increase significantly with new contract talks). However, unlike most other players, he spends little on luxury items and instead spends to give a better future to the young people of his village.
Last year, Mané donated more than 200,000 euros to build a school in his home village. This school is expected to open its doors this month. But that's not all. Mané also contributed to the construction of a stadium, a mosque, and even a hospital. Also, each month, he distributes 50,000 CFA francs (USD 85) to many families in the village.
I leave you with this quote from Mané during an interview with a Ghanaian television channel:
"Why would I want 10 Ferraris, 20 diamond watches, or two planes? What will these objects do for me and the world? I was hungry, and I had to work in the field; I survived hard times, played football barefooted, I didn't have an education and many other things, but today, with what I win thanks to football, I can help my people."
Important words for our world today.